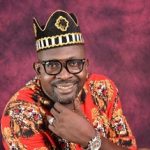 ShamaMelody
Ololo Ololo

"Ololo Ololo" from Motor Mixture by Shama Melody. Released: 2016. Track 1. Genre: High Life.
---
Motor Mixture is a beautiful song that uniquely identifies that current situation of the Igbo people.
As Igbo people, we are faced with hard situations every day.
If we are not able to find a way to laugh, we'd certainly grow old quickly.
Shama Melody is as authentic as they come.  His music is one in a million and it touches the heart of many people because it uniquely narrates the everyday struggles and lives of the average African man.
Follow on Twitter  More Albums Here 
Tag:- shama melody, download motor mixture, ololo ololo, anyi lele theo, download ololo ololo by shama melody